Business participants, undoubtedly, including translators, often attend various kinds of seminars, trainings, conferences that provide many networking opportunities. At the same time, people communicate with each other and, if this communication is successful, they add several business cards to their collection. But, if you look closely at the business cards, it becomes clear how different they can be. Sometimes this suggests that we do not always arrange them properly.
But it's very important to do it right. We would like to share with you some good advice on the correct and effective design of business cards. You should immediately make a reservation that it is hardly possible to develop a standard for business cards, however, it is still useful to take into account proven ideas.
Paper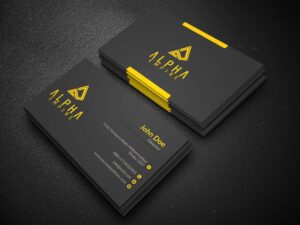 For some of us, ordering business cards from a printing house is not easy. After all, we're only translators, aren't we? No not like this. Printing business cards on a home printer is by no means the best option, since they can wrinkle in a minute. But, if you do decide to print business cards at home, our advice to you is not to cut them with scissors! Get a paper cutter. In the case of ordering business cards from a printing house, it is not very important whether they are thin or thicker, glossy or matte. We're not personable billionaires after all. Although, of course, if you want to be a walking example and use 100% recycled paper, since your specialty is recyclable materials, then you can think through everything to the smallest detail.
The size
You shouldn't make custom-sized business cards. Small deviations from the norm are permissible, but if you change the traditionally accepted parameters too much, your business card runs the risk of not fitting into the size of the business card holders. Well, since she doesn't come in, it may well end up loosely lying somewhere in a box. They will simply forget about her. And therefore, about you.
Front and back sides
In the not so distant past (and for some printers it is still the present), printing on both sides of a business card was an expensive pleasure. Fortunately, those days are over. It is now entirely possible to print data from both sides. Plus, it's important to fill as much of the card space as possible. For example, place information about yourself on one side, and your logo, if any, on the other. Also on the back you can print your own motto (slogan) or a list of services provided. Even a suitable photograph taken at some famous point on the planet is better than an empty space. Anything other than an advertising campaign by the printing house itself …
Personal data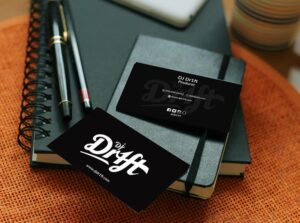 So, what kind of information about yourself to put on your business card? The most important points are the following: first and last name (if you wish, also patronymic), professional services (what you do), working languages ​​(don't forget!), Phone number, email and website address (if available). Sometimes a postal address is indicated, but this is not at all necessary. From the additional information, some mention the education received, the existing qualifications, membership in any organizations, etc. Well, not a bad option!
Graphic elements
Graphic elements can add brightness and liveliness to a business card. Naturally, if they are appropriate. It is not difficult to imagine what is not appropriate, so we will not give examples, so as not to suddenly upset some of the readers. What definitely can't let you down is your logo.
Colors
As for the colors, the safest are traditional colors, minimalistic solutions. For example, black and white or brown and white, i.e. dark letters on a light background. Too bright extraordinary colors are best avoided. On the other hand, it is clear that many people want to highlight their business card, make it unusual and memorable against the background of other cards. You can experiment with colors within reason. The main thing is that the text can be read without much effort.